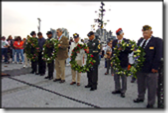 100 Parah Drive | St. Albans, VT | 802.524.5561 © Copyright 2017 All Rights Reserved.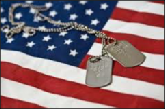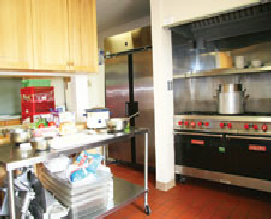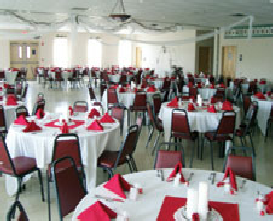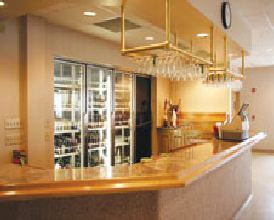 R
ENT
OUR
HALL
FOR
YOUR
W
EDDING
, S
OCIAL
OR
B
USINESS
F
UNCTIONS
!

The largest rental hall in St. Albans. Contact the Steward 802-524-5561


And don't forget our

Weekly Draw

Every Tuesday at 7:30
The next Green Mountain Post #1
SUNDAY BREAKFAST BUFFET
is March 11, 2018 8-11 AM
Party

Friday March 16th

5:30-8:30 PM

Music by Tim Comings

Hos d'oeuves served

Sponsored by the SAL
The American Legion's National Emergency Fund (NEF) provided

$367,375 in grants last year. Legionnaires and posts in Texas, Florida

and Puerto Rico received the bulk of the aid after Hurricanes Harvey,

Irma and Maria struck those areas, respectively.

"This is what The American Legion does," said National Commander

Denise H. Rohan. "When our brothers and sisters face tough times,

we pull together as a family, to provide whatever help they need – an

emergency grant, a shelter for the night or just comfort from a fellow

veteran."

NEF provides emergency grants to eligible members of The American

Legion and SAL who have been victimized by natural disasters such

as hurricanes, tornadoes, wildfires and more. Individuals can receive

grants up to $3,000, while Legion posts can receive up to $10,000.

The deadline for hurricane victims in Florida and Texas to apply for an

NEF grant is Feb. 1. NEF applicants from Puerto Rico and the Virgin

Islands can still apply after the deadline. And extensions can be

granted to others depending on their circumstances.

To apply for a grant, please visit www.legion.org/nef.

To donate to NEF, please visit www.legion.org/donate
Tune in:

Watch Washington Conference
Legion Family members unable to attend this year's Washington

Conference still will have the opportunity to watch live two of the

conference's biggest events.

Both the "Know Before You Go" briefing and the Commander's Call

will be live-streamed from Washington, D.C. The "Know Before You

Go" legislative briefing prepares Legion Family members for their Feb.

27 visit to Capitol Hill to meet with their congressional representatives.

This year's Commander's Call is expected to feature members of the

House and Senate Veterans' Affairs Committees, Department of

Veterans Affairs officials, the presentation of the Legion's

Distinguished Service Medal and remarks from National Commander

Denise Rohan.

To watch live stream of the "Know Before You Go" briefing,

click here.

To watch the live stream of the Commander's Call, click here.

Rohan's testimony before a joint session of the House and Senate

Committees on Veterans' Affairs will be live-streamed via the Senate

VA Committee website. https://www.veterans.senate.gov