100 Parah Drive | St. Albans, VT | 802.524.5561 © Copyright 2017 All Rights Reserved.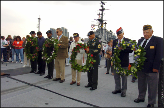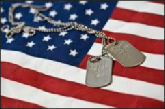 Chris Bean - 1st Vice Commander
Richard LaRoche - 2nd Vice Commander
Bill Bronson - Finance Officer
Ronald Shangraw - Adjutant
Phil LaCross - Service Officer
David 'Benny' Benson - SAL Commander








Sara Hayes - President Legion Auxiliary









I have once again been appointed as Service Officer for Green Mountain Post #1. It is an honor to be entrusted with
this responsibility. I can be reached at 802-524-6987 if you need assistance.


Phil LaCross - Director Legion Riders


This is the beginning of my first year as president. However, I have been in the auxiliary for 6 wonderful years. For the year

of 2017, we have met our 100% membership status. We are already planning the Arts & Crafts Show: which will take place

on October 28th, 2017 in the American Legion hall. My focus is all business. We, as an auxiliary unit, will tend to the

projects and duties that need to be tended too by the auxiliary. I also want to thank my family and friends for their support

and voting me as president of Unit #1. My goal is to aid and support Unit #1 the for the year of 2017-2018. We are expecting

a successful year in serving our community.
Serve others before self
.


Thank you for electing me for 2nd Vice Commander. If anyone has any new activities that you would like to see at the
club please call me directly @ 802-598-0697.



Thank you to everyone that supported me in all of the projects that have come up around the post in the past year. Had a lot
of help at mothers day with serving over 400 meals,. not a bad day. Memorial day had a great meal put on by rhe SAL and
members of our family. lucky the rain held off. Hope to see you around the post this summer, stop in and have a drink. Post
Finances are doing well with the loan from the bank almost paid off.


Hello Members,
I have started my third year as your Adjutant. Myself and 1st Vice Chris Bean have worked hard on membership but we
continue to lose members. If you know someone who can be a member please try to recruit them into our post. Also, if
you have been a member and aren't now; please consider re-joining to support your post. The more members we have
the more we can do for our Veteran's and their families. Thank You, Ron Shangraw


We just completed the Annual Convention in Rutland, VT. There was a very small showing; only three members from Post 1 were present. I urge everyone
to get involved.
I was re-elected as Franklin County Commander again for 2017-2018. Our own, Marlys "Marty" Lemnah was elected as the 2017-2018 Department of VT
National Executive Committee (NEC) Woman.
Post 1 has put in a bid to host the 2019 (101st) Department of VT American Legion Annual Convention, slated for June 2019. If we are to be successful we
will need numerous people to help with planning and execution of this event.
The 2018 Membership Year Drive is upon us. Get your dues in and paid early. You will hopefully notice that the membership cards have changed; they are
larger and contain more information on them. I hope everyone has a wonderful 4th of July holiday.

As I wind down on the end of my term as Commander I want to express my thanks to all of you for my support during
my time in this position. Our work never stops and challenges face the Legion in the future must be met. Please continue
to support the legion. I will be seeking re-election for this coming year.

The Legion Riders are waiting patiently for spring. We are currently selling raffle tickets for our annual Gas Grill Raffle.
Tickets are $5.00 each or $20.00 for a book of 5 tickets. These are available from Riders or at the bar.


Spring should have arrived by the time you're reading this. Hopefully we've received our last dumping of snow and the
beautiful summer months will be upon us soon.

Memorial Day is Monday, May 28th and the Post will be holding a chicken barbeque that's prepared by our very best
SAL chicken barbeque chefs. Don't wait till the last minute to get your tickets because they always sell out.